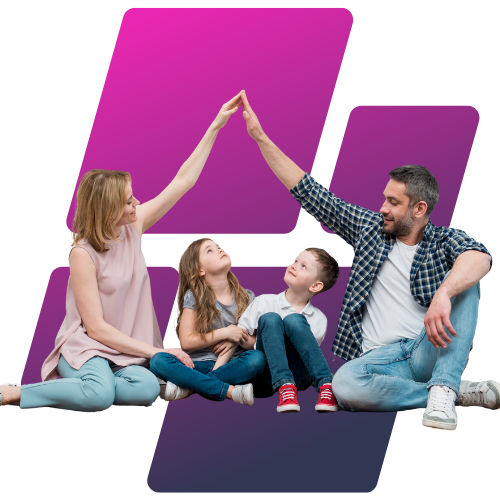 What is a Debt Arrangement Scheme (DAS)?
The Debt Arrangement Scheme (DAS) was released as a legally binding Debt Repayment Programme (DRP) by the Scottish Government in 2004 to give people in Scotland a solution that would allow consolidation of debts and the legal protection required whilst paying off the debts, also freezing the interest and charges.
In 2019 the Debt Arrangement Scheme (DAS) the Scottish Government made the plan completely free for the user(s)/Debtor(s) so what you owe when you enter the plan is what you will repay and nothing more, creditors lose the fees for the plan out there money and there is no further interest or charges so this makes getting debt free much more achievable.
The Debt Arrangement Scheme (DAS) will take in all unsecured debts with some exceptions and can also take in mortgage arrears also, for a full list of debts we can help with click here.
The repayments in a Debt Arrangement Scheme (DAS) are worked out by adding a debtors income all together minus required expenses that will leave a disposable income for creditors for the repayments on the plan and the duration would then be worked out by the total debt level divided by the disposable income.
The Debt Arrangement Scheme (DAS) can be done as a joint plan with two adults in the same household, employment is not required for this solution.
Your Expert Group, scottishtrustdeed.help, River Insolvency,  ivahelper.co.uk are trading names of YEG Insolvency Limited which is Authorised Representative (FCA Number 987650) of Secure Financial Management Limited which is regulated by the Financial Conduct Authority.
Secure Financial Management Limited's FCA number is 550186. You can confirm this by checking the financial services register by visiting the FCA website www.FCA.org.uk?register or by contacting the FCA on 0800 111 6768. The registered office is 89 West Regent Street, Glasgow, G2 2BA. Registered in Scotland company no: SC393839. Registered with the ICO under the Data Protection Number ZA328512
Donna Forey is Licensed to Act as an Insolvency Practitioner in the United Kingdom by the Institute of Chartered Accountants of Scotland.
A formal debt solution may not be suitable in all circumstances. Fees apply. Your credit rating may be affected. 
*Debt examples are subject to creditor acceptance, payments are subject to individual circumstances, credit may be affected. Fees may apply.