Can you get car finance after or during a Scottish Trust Deed?
Our friendly team are knowledgeable, non-judgemental and ready to help
Car Finance During and After a Protected Trust Deed
With the need to get from A to B now so important in our day-to-day lives, it is important to be able to access a safe and reliable vehicle 
When going for a Protected Trust Deed if you are someone who needs a car to get from A to B and one of the main concerns you have before making an informed decision is whether will you be able to access a working vehicle during the plan and or after the plan is finished you have come to the right place.
So first of all if you have car finance such as a Hire Purchase or a Lease then you would not include this in the Protected Trust Deed solution as the lender would then request the car back so if you need access to that vehicle you would continue to pay this as an Essential Expenditure during the plan.
If you had vehicle finance arrears from a previous vehicle then you can then include this in the Protected Trust Deed.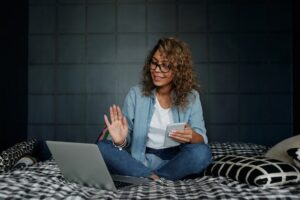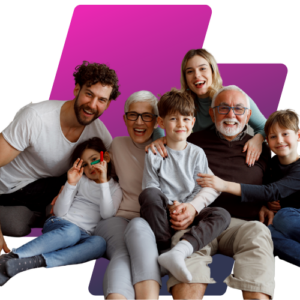 If you find that you need to access finance during the Protected Trust Deed that normally lasts four years, then you can still do this if you find your current vehicle is not reliable or is ten years or older and most lenders that will lend to you will more than likely be through Hire Purchase. As the Protected Trust Deed in Scotland is the most common debt solution in Scotland common car dealerships will have specific lenders that would offer this to people in a Protected Trust Deed but obviously, you would need to meet their criteria.
Should you choose to do this during the Protected Trust Deed you would need a confirmation letter before proceeding from your Insolvency Practitioner, who would do this if the car was unreliable or your car is ten years or older at the time of replacement and the payment was in a similar budget range to your previous car finance and was not over the top.
Should you have car finance whilst you are in the plan and it lasts the majority or the full time of the solution and be keen to know about whether or not you can get finance after you have been discharged from the Protected Trust Deed, then yes you can but as the Protected Trust Deed stays on your credit file for six years from when you start, if you get discharged after four years then the car finance will likely be of higher interest for a further two years until your credit file is clear of the debts and Protected Trust Deed.
Want to find out how much you could write off?
Your Expert Group, scottishtrustdeed.help, River Insolvency,  ivahelper.co.uk are trading names of YEG Insolvency Limited which is Authorised Representative (FCA Number 987650) of Secure Financial Management Limited which is regulated by the Financial Conduct Authority.
Secure Financial Management Limited's FCA number is 550186. You can confirm this by checking the financial services register by visiting the FCA website www.FCA.org.uk?register or by contacting the FCA on 0800 111 6768. The registered office is 89 West Regent Street, Glasgow, G2 2BA. Registered in Scotland company no: SC393839. Registered with the ICO under the Data Protection Number ZA328512
Donna Forey is Licensed to Act as an Insolvency Practitioner in the United Kingdom by the Institute of Chartered Accountants of Scotland.
A formal debt solution may not be suitable in all circumstances. Fees apply. Your credit rating may be affected. 
*Debt examples are subject to creditor acceptance, payments are subject to individual circumstances, credit may be affected. Fees may apply.