Can I get a mortgage after or during a trust deed?
Our friendly team are knowledgeable, non-judgemental and ready to help
Like any debt solution it is important you get professional advice from us or someone that is qualified and regulated to do so, this solution isn't for everyone but here's the things below that would let you know about the minimum criteria to qualify
Mortgages with Protected Trust Deeds
Mortgages have become such an important thing on our minds with the pressures of high rents, stability for our families and peer pressure to start building an asset and a nest
When you enter a Protected Trust Deed in Scotland the solution will enter an entry on your credit file for up to six years under the public notice and insolvencies section of your credit file. This allows lenders to see you are in the solution or have been in the solution but for only up to six years after you started the solution, after six years this will not be visible on your credit file. So in those six years, it will be visible to creditors, therefore it will be hard to obtain a new mortgage though not impossible after your Protected Trust Deed finises at the four-year point.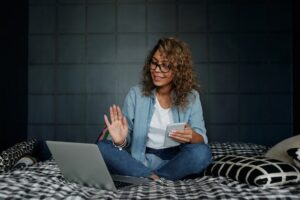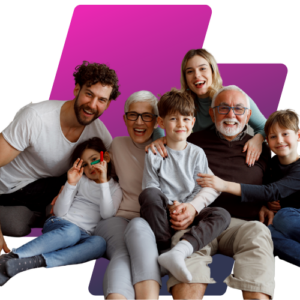 Getting a mortgage after the Protected Trust Deed will depend on various factors but ensuring you do not take on more unmanageable debt during and after the plan will certainly help. One of the main stipulations on the Protected Trust Deed is that you do not save money during the plan as it is the Insolvency practitioner's job to make sure anything extra you have is entered into the plan to go towards your creditors.
If you already have a mortgage and are wondering about a mortgage renewal or remortgage, it is unlikely you would be able to remortgage with a different provider during the plan and would go onto the variable rate mortgage terms after the mortgage terms ends, however, you may be able to renew your mortgage with the same provider.
Want to find out how much you could write off?
Your Expert Group, scottishtrustdeed.help, River Insolvency,  ivahelper.co.uk are trading names of YEG Insolvency Limited which is Authorised Representative (FCA Number 987650) of Secure Financial Management Limited which is regulated by the Financial Conduct Authority.
Secure Financial Management Limited's FCA number is 550186. You can confirm this by checking the financial services register by visiting the FCA website www.FCA.org.uk?register or by contacting the FCA on 0800 111 6768. The registered office is 89 West Regent Street, Glasgow, G2 2BA. Registered in Scotland company no: SC393839. Registered with the ICO under the Data Protection Number ZA328512
Donna Forey is Licensed to Act as an Insolvency Practitioner in the United Kingdom by the Institute of Chartered Accountants of Scotland.
A formal debt solution may not be suitable in all circumstances. Fees apply. Your credit rating may be affected. 
*Debt examples are subject to creditor acceptance, payments are subject to individual circumstances, credit may be affected. Fees may apply.